Shirt Women
Ortovox 120 Tec Lafatscher Topo W
Article number: 88023
Are you interested in this product?
Elastic
Long lasting
No odors: 85 % merino wool neutralizes odors
CORESPUN technology by © Südwolle Group: (For increased stability)
EXTREMELY LIGHTWEIGHT
Durable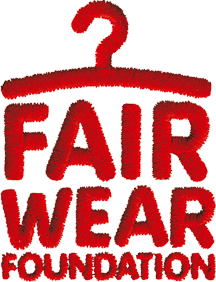 Very lightweight, robust t-shirt with a merino material mix for alpine climbing tours

Elastic and lightweight, yet robust: Thanks to its durable merino yarn and topo print, our 120 TEC LAFATSCHER TOPO T-SHIRT for women is ready for steep walls and rugged summits.
Thanks to its snug, athletic cut, the 120 TEC LAFATSCHER T-SHIRT for women gives you maximum freedom of movement – during even the most demanding of maneuvers. The casual t-shirt for women not only cuts a fine figure while climbing – it's also the perfect companion for any alpine adventure in the mountains. The 120 TEC T-SHIRT is therefore perfect for summer in the Alps.
The tried-and-tested yarn construction guarantees the necessary stability and scuff protection: The material is particularly lightweight yet durable thanks to CORESPUN TECHNOLOGY BY THE © SÜDWOLLE GROUP. In this spinning process, soft Tasmanian merino fibers with a diameter of 17.5 microns are spun around a core of polyamide filaments. This creates a yarn perfect for fabrics that are thin, lightweight and elastic, yet extremely robust and sturdy. And Tasmanian wool ensures the customary comfort and a proven microclimate.
The 120 TEC LAFATSCHER TOPO T-SHIRT for women is thus ideal for summer in the Alps.
85 % virgin wool (OWP MERINO) + 15 % polyamide
Passion & personal advice
The focus is on the customer with his individual needs. Together, solutions for a wide variety of concerns are found.
Always there for your wishes
We are always there where your experience is: directly in the mountains. At 30 shops in 9 fascinating locations, our people are working for you.
Exceptionally different
Our shops are characterized by a unique shop-aura, our employees by commitment and cordiality and also we speak of development places not jobs.