Merino Top Women
Ortovox 150 Cool Logo Top W
Article number: 84043
Are you interested in this product?
cooling
ORTOVOX WOOL PROMISE
BETA-SPUN TECHNOLOGIE BY ® SÜDWOLLE GROUP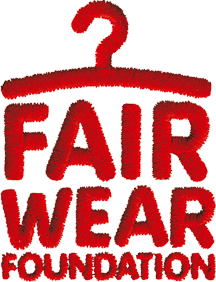 Strong, robust and sustainable cooling: The durable yarn and natural cooling of TencelTM make our 150 MERINO COOL line for women ideal for hot summer days in the mountains. BETA-SPUN technology gives our MERINO COOL LOGO TOP the required stability: This protective polyamide sheathing makes the material more scuff and tear resistant. Fine merino fibers simultaneously offer unique comfort and provide an optimum body climate, while the smooth surface of TencelTM fibers ensures great evaporative coolness when things get hot. The 150 COOL LOGO TOP for women will thus be your perfect companion on warm summer days.

ORTOVOX WOOL PROMISE (OWP)
Since 1995, merino wool has been an integral component of ORTOVOX's mountainwear. Our merino wool comes from selected farms that comply with our own wool standard: the ORTOVOX WOOL PROMISE. ORTOVOX obtains its virgin wool from verified and ethical sheep farms. These farms are regularly monitored within the framework of the OWP. The wool is naturally 100% ecological and therefore super sustainable. Thanks to the small-diameter fibers in its fine woolen threads, merino wool feels extremely soft and comfortable on the skin.  In addition to comfort, merino wool also provides an ideal personal body climate by regulating both moisture and temperature. It is also easy to care for and, thanks to its antibacterial effect, odor neutralizing.
44 % virgin wool (MERINO) + 43 % lyocell (Tencel™) + 13% polyamide
Passion & personal advice
The focus is on the customer with his individual needs. Together, solutions for a wide variety of concerns are found.
Always there for your wishes
We are always there where your experience is: directly in the mountains. At 30 shops in 9 fascinating locations, our people are working for you.
Exceptionally different
Our shops are characterized by a unique shop-aura, our employees by commitment and cordiality and also we speak of development places not jobs.