Touring Socks Women
Ortovox Tour Compression Long Socks W
Article number: 54551
Are you interested in this product?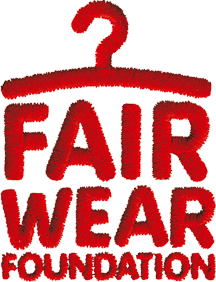 What if your legs didn't get tired on a long climb? It's every mountaineer's dream! That's exactly why the TOUR COMPRESSION LONG SOCKS for women are going to be your new favorites. Their compression function complies with the European CEN standard and provides Class 1 compression (mild pressure, 15-21mmHg). The compression effect is higher in the ankle area than at the calf, helping the veins to carry low-oxygen, high-lactate blood back to the heart to be replaced by fresh blood. Thus, supply to the muscles is improved and premature fatigue prevented. Even the fit of the TOUR COMPRESSION LONG SOCKS for women scores top marks: The ergonomic right/left fit ensures the socks sit exactly where they should, while their flat construction prevents creasing and pressure. Elastic cuffs and a stabilizing zone at the ankles stops the socks slipping. In addition, the toe seam is kept flat to prevent blisters, and padding in the heel and toe areas ensures they are comfortably cushioned. And a 360-degree webbing system on the foot makes these socks especially breathable. Merino wool really comes into its own in socks, naturally regulating moisture and temperature while neutralizing unpleasant odors. And the TOUR COMPRESSION LONG SOCKS for women are comfortable and feel just as at home on demanding ski tours as on local and high alpine tours - whenever there's no time for tiredness.
MERINO WOOL:Since 1995, merino wool has been an integral component of ORTOVOX's mountainwear. Our merino wool comes from happy sheep reared on monitored, ethical sheep farms. The wool is naturally ecological and therefore super sustainable. Thanks to the small-diameter fibers in its fine woolen threads, merino wool feels extremely soft and comfortable on the skin. In addition to comfort, merino wool also provides an ideal personal body climate by regulating both moisture and temperature. It is also easy to care for and, thanks to its antibacterial effect, odor neutralizing.
ORTOVOX WOOL PROMISE (OWP):Merino wool has been an integral component of ORTOVOX's mountainwear since 1995. The focus of this has always been the protection of people, animals and nature: Our merino wool comes from selected farms that comply with our own wool standard: the ORTOVOX WOOL PROMISE. These farms are regularly monitored within the framework of the OWP to ensure that the highest standards of animal welfare are maintained. The OWP is our commitment to fair wool.
Passion & personal advice
The focus is on the customer with his individual needs. Together, solutions for a wide variety of concerns are found.
Always there for your wishes
We are always there where your experience is: directly in the mountains. At 30 shops in 9 fascinating locations, our people are working for you.
Exceptionally different
Our shops are characterized by a unique shop-aura, our employees by commitment and cordiality and also we speak of development places not jobs.