Running Shoes Men
Dynafit Feline SL GTX Running Shoe M
Article number: 08-0000064056
Are you interested in this product?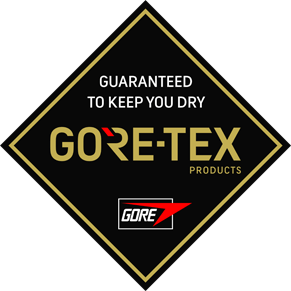 A DYNAFIT bestseller - perfect for all-round use on soft and muddy trails. Added weather protection with a GORE-TEX membrane. The waterproof Feline SL GTX running shoe for men guarantees optimum trail running traction and grip on soft and muddy surfaces. The shoe is a proven DYNAFIT bestseller and a true Swiss army knife on trails with its deep, aggressive tread. The Feline SL GTX is an impressive, versatile, sturdy companion that will keep you feeling totally great on soft surfaces as well as on mud and snow. Thanks to its GORE-TEX membrane, your feet remain durably dry all the time. In particularly suitable for middle distances, the Feline SL GTX scores big for its responsiveness, ideal traction, and well-balanced cushioning. The POMOCA outsole boasts a blend of lateral stability at the forefoot, excellent grip in the mid-foot area, and at the same time improved traction at the toes and heel - even on wet or slick surfaces. Its drop is 8 mm, guaranteeing good support and dynamic power. The Sensitive Fit of the shoe offers you a precise and comfortable fit as well as the largest possible range of natural movement. The Feline SL GTX's Quick Lacing System is combined with the protection of the DYNAFIT Invisible Lacing Technology. With that you can on the one hand lace your shoe quickly and precisely. On the other hand, the protective stretch lace cover ensures that no rocks and dirt get into your shoe and that the laces remain safely stowed. Additional features of this trail running shoe include an injection-molded TPU toe cap to decrease the effect of impacts on the toes and forefoot. In addition, what DYNAFIT calls a "Heel Preloader" – a diagonal reinforcement at the heel – improves overall hold. Feline SL GTX – For your multisport adventures in any weather.
This brand was recognized by Bründl Sports as a particularly sustainable brand.
Learn more
Passion & personal advice
The focus is on the customer with his individual needs. Together, solutions for a wide variety of concerns are found.
Always there for your wishes
We are always there where your experience is: directly in the mountains. At 30 shops in 9 fascinating locations, our people are working for you.
Exceptionally different
Our shops are characterized by a unique shop-aura, our employees by commitment and cordiality and also we speak of development places not jobs.