Kaprun
Bründl Sports Bikeworld Waidmannsheil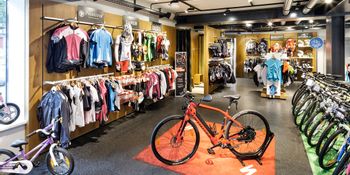 Ski Rental
Opposite our flagship store
Specialized-Händler
Top brands in our collection
Our product highlights in Kaprun
E-Bike Fully & Hardtail
The products shown are available in the listed stores (see product page - availabilities) while stocks last. Due to short-term delivery delays, it may happen that one or the other bike is currently not available in the store. We ask for your understanding.
We constantly get new bikes delivered.
Our staff in the store will be happy to advise you and inform you about availability and delivery dates.
Our shop manager
Fabian ist Shopleiter vom Bründl Sports Waidmannsheil in Kaprun und unser Profi wenn es um Themen rund ums Radfahren geht. Er hilft dir gerne persönlich weiter.