T-Shirt Men
Ortovox 120 Cool Tec Fast Upward T-Shirt Men
Fast forward, fast upward: With the 120 MERINO COOL TEC line, you'll be prepared for any heights. The sporty FAST UPWARD t-shirt for men complements our line for warm days. A slightly longer fit ensures the shirt sits optimally during intense activity. In addition, the fine Raglan seam prevents chafing when wearing backpacks.
The material mix in our FAST UPWARD t-shirt stands for pure functionality: The combination of fine merino fibers and TencelTM cellulose fibers of botanic origin is self-cooling, tough and durable thanks to corespun technology. This is due to a complicated process in which the fine merino and TencelTM fibers are spun around a core of polyamide filaments. The resulting yarn is used to produce a material that has the same benefits as merino wool and TencelTM, and is even more robust.
ORTOVOX WOOL PROMISE (OWP)
Since 1995, merino wool has been an integral component of ORTOVOX's mountainwear. Our merino wool comes from selected farms that comply with our own wool standard: the ORTOVOX WOOL PROMISE. ORTOVOX obtains its virgin wool from verified and ethical sheep farms. These farms are regularly monitored within the framework of the OWP. The wool is naturally 100% ecological and therefore super sustainable. Thanks to the small-diameter fibers in its fine woolen threads, merino wool feels extremely soft and comfortable on the skin. In addition to comfort, merino wool also provides an ideal personal body climate by regulating both moisture and temperature. It is also easy to care for and, thanks to its antibacterial effect, odor neutralizing.
Features / Highlights
extremely lightweight and durable
cooling effect thanks to Tencel cellulose fibers
optimum fit during intense activity
great climate control and comfort
Are you interested in this product?
Find out if this product is available at your Bründl Sports shop.
Show all Bründl Sports shops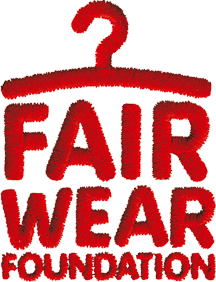 Material
52 % virgin wool (MERINO)
33 % lycocel (Tencel)
15 % polyamide