News from the Bründl Sports sustainability taskforce
Goal 17 of the UN SDGs: Partnerships for the achievement of goals
Here at Bründl Sports, we are 100% committed to a holistic, integrated sustainability strategy in everything we do. Which means, we don't have a separate "department of sustainability". Instead, sustainability is pursued actively in all of our departments. All employees are affected by and involved in the process.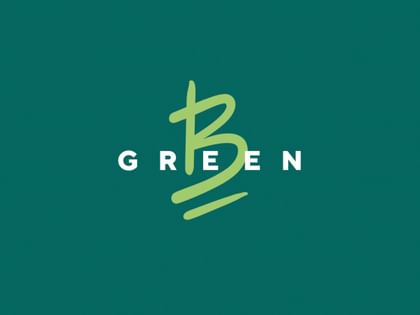 Bründl Sports has had a Sustainability Taskforce for roughly ¾ of a year. It consists of scouts from all relevant areas and departments of the company. The Taskforce's mission is to ensure that the subject of sustainability is vigorously integrated into all divisions and hierarchies of the business. It aims to motivate employees to become involved, with each person given the opportunity to contribute their own improvement suggestions and ideas, help shape implementation and share experiences with their colleagues within the organization.
By means of a digital tool designed specifically for the purpose, all employees are able to submit their ideas. This digital tool also allows for transparent reporting about progress and implementation of ideas and concrete measures.
Our sustainability strategy is based upon three pillars: ecology, economy, social. Individual ideas and measures are ascribed to one or more of these 3 pillars and contribute to the individual SDGs.
The 17 UN Sustainable Development Goals – SDGs – are actively supported by us and serve as a guideline for harmonized communication. These SDGs are the result of a United Nations summit meeting held in summer 2015, at which the Agenda 2030 for sustainable development was passed. All 193 member states committed themselves to working towards implementation of these Sustainable Development Goals (SDGs) by the year 2030.
We at Bründl Sports see the greatest leverage in SDGs 3, 8, 12, 13, 16 and 17, and will orient our own measures to them as we report on the path we are taking and the progress we are making.
In the past year, we have done much with respect to sustainability, many projects have been launched, many are being planned, and we work daily to improve.
Goal 17 of the UN SDGs stands for partnership with organizations that are dedicated to sustainability. In order for us to achieve our sustainability goals, cooperation and partnerships are essential.
Below we present to you our new partnerships.
Too Good To Go
The initiative to combat the waste of food products
Through our dining establishment "Weitblick", we partner with Too Good To Go. Too Good To Go has developed an app which avoids food products being thrown away. It allows businesses such as bakeries, restaurants, cafes, hotels and supermarkets to sell their surplus food at a discounted price to people who come in to pick it up themselves. In this way, Too Good To Go offers a sustainable solution from which partner businesses, consumers and the environment all benefit: outstanding food for consumers, less waste for the businesses and resource conservation for the environment.
Currently, you will already find delicious surprise packages from our Weitblick through Too Good To Go.
The partnership with Too Good To Go is a contribution to SDG 12: "Sustainable Consumption and Production".
That said, purchase of a surprise package typically represents a savings of 2.5 kg of CO2. This equates to being able to recharge your smartphone 442 times.
POW - Protect our Winters Austria
We are Friend of POW Austria!
Protect Our Winters Austria motivates the mountain-sports community in the fight against climate change and towards responsible interaction with our mountain world. Protect Our Winters Austria is a community of sportsmen and -women, scientists, creative figures and businesses who, in close dialogue with politicians, take steps to protect the places which we, as avid fans of mountain sports, love. Together, we work to create a reasonable framework within which we can pursue climate-friendly winter sports. Our support is expressed in the form of an annual contribution, whilst we are planning a number of collaborative projects in the coming year that are consistent with the goals of a circular economy. Further supplemented by public talks on the topic at our Weitblick. Education & information is also an important cornerstone of POW.
Climate and Energy Model Region ("KEM")
KEM Tourismus Zell am See-Kaprun
In 2019, the Climate and Energy Fund detailed the qualifications for, and ultimately awarded the designation of "Climate and Energy Tourism Region" for the very first time. Climate and Energy Tourism Region Zell am See-Kaprun is an absolute innovation unlike anything seen in this form before. Zell am See-Kaprun aims to be an international lighthouse project for climate protection in tourism. With a whole series of great climate-protection measures already in place within our region, the KEM tourism project now gives us the opportunity to take this to a whole new level.
The Zell am See-Kaprun region is very successful. But its size, international recognition and positive developments in arrivals and overnights make it necessary to pursue whole new paths with respect to mobility and transit. Mobility is a major theme of this Climate and Energy Model Region. KEM Zell am See-Kaprun constitutes two communities, two tourist offices, one group of motivated stakeholders, a KEM management team, and countless ideas for how we can collaboratively continue to develop climate protection in order to benefit our region.
The vision for Zell am See Kaprun is to create a place where people can take a holiday without having to rely on their own car. That said, it isn't only guests, but also the locals who should become less and less reliant upon their own vehicles.
One of numerous KEM measures is E-Bike Mobility. Locals and guests should have a sustainable form of transportation available to them in Zell am See Kaprun – without getting stuck in annoying traffic or having to hunt for a free parking space. Consistent with this, right in front of our Waidmannsheil shop in the town center of Kaprun, you will find an E-Bike recharging station where you can conveniently recharge the battery of your E-bike without having to bring along your own battery charger.
Austrian Alliance for Development and Climate
Already supporters of the Germany-based, internationally active Alliance for Development and Climate, we are now proud members of the newly created Austrian organization, which was brought about by the Austrian Council for Sustainable Development. The goal is to ensure that climate politics, attainment of UN goals as well as Agenda 2030 (EU climate neutrality by 2050) all go hand-in-hand. One prerequisite for this is support given to projects in developing countries by means of certificates to compensate for CO2 emissions that cannot be reduced.
Join the good cause
& contact us
Have great suggestions or ideas for us? Or special wishes?
We look forward to receiving your input – either by email or phone:
Angelika Duckenfield
06547 83 88 - 0