A dream of many years will now become reality.
Since 1 October 2021, our new Bründl Sports Flagship Store is open in the heart of Kaprun. On roughly 2500 m², your sporting experience, your adventure, your vacation, your timeout will begin. Let yourself be inspired!
Our Flagshipstore
2500 m² represents double the previous sales area, where you will find everything you need for your sporting experiences on the mountains and in nature.
Welcome to the biggest ski and boot department in the Alps
Ski & boot department
A big new glass-walled ski service workshop, the Boot-Fitting Cave as well as a laid-back bar & lounge area all await you in our ski hardware department, which is three times bigger than the old one.
Go fast!
Giant slide
Fun for all of the kids and the young-at-heart. Enjoy a fast ride on our giant slide from one floor down to the next.
Above the houses of Kaprun.
Our skywalk
Our Skywalk: perched 20 meters above the Kapruner Ache, with breathtaking views across the rooftops of Kaprun all the way up to the Kitzsteinhorn
360° Rundgang Flagshipstore
Lass dich inspirieren
Experience sustainability
Not only can you see the sustainability of our new Flagship Store with your eyes, you can also sense and breathe it. Our Flagship Store is actually the first sporting goods retailer in Austria who received ÖGNI (interior fixtures) certification: "platinum" and "crystal".
More about sustainability
Seasonal
Organic
Regional
An oasis of culinary enjoyment and relaxation on the rooftop of our Flagship Store. Here, you can allow your eyes to roam all the way out to the majestic Kitzsteinhorn in the far distance, simultaneously experiencing a 100 % sustainable gastronomic concept featuring an array of organic, seasonal and regional products. A "green" concept through and through with the smallest possible ecological footprint. Traditional, local dishes given a modern, healthy interpretation.
We are also committed to using materials with a low CO2 balance, materials which are recyclable or made from renewable natural resources. That said, natural rock from Rauris, white pine and spruce are encountered throughout the store.
More about sustainability
We are delighted that, from the very outset, we will now be carrying numerous new brands with even greater focus on the theme of sustainability.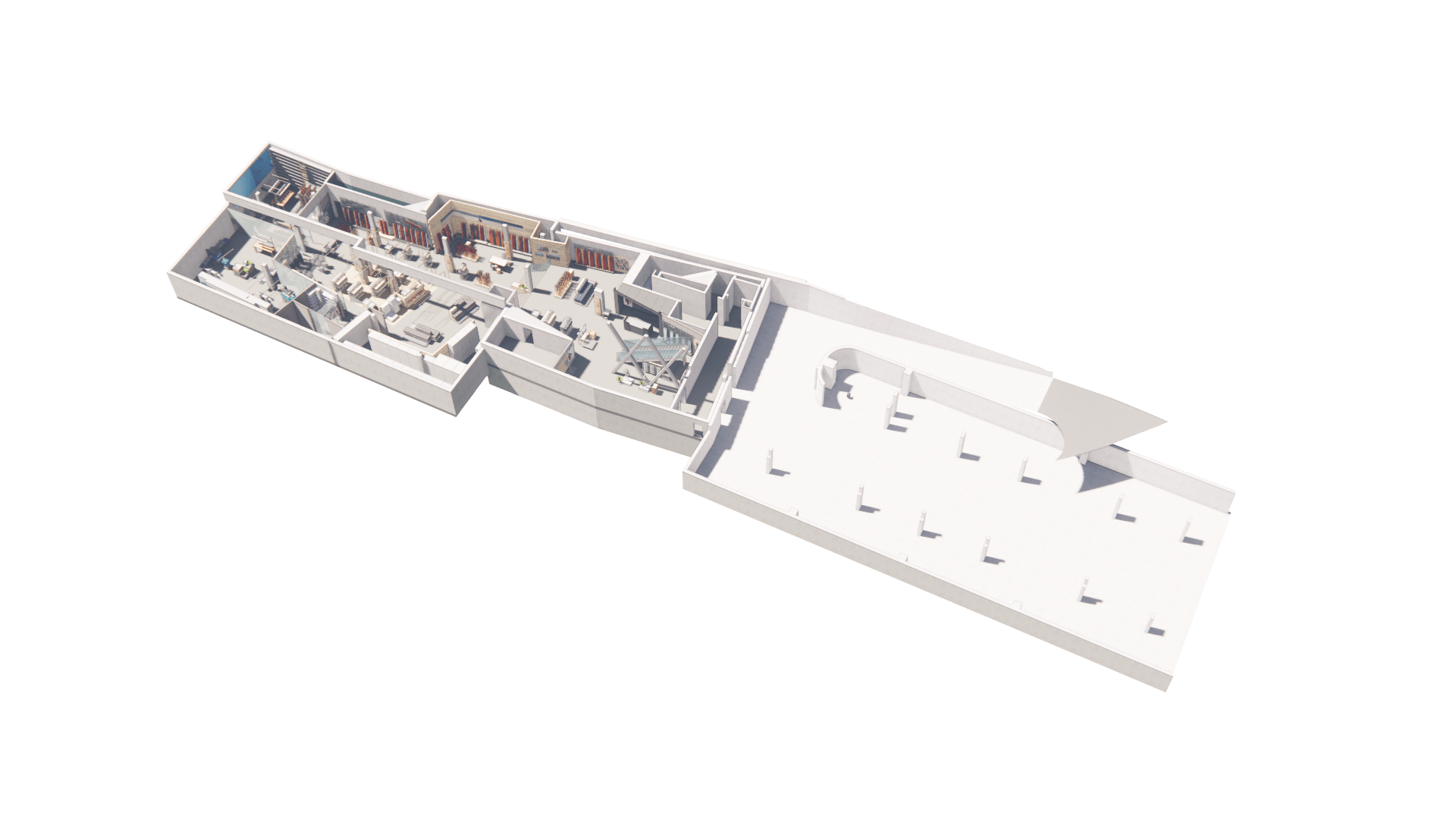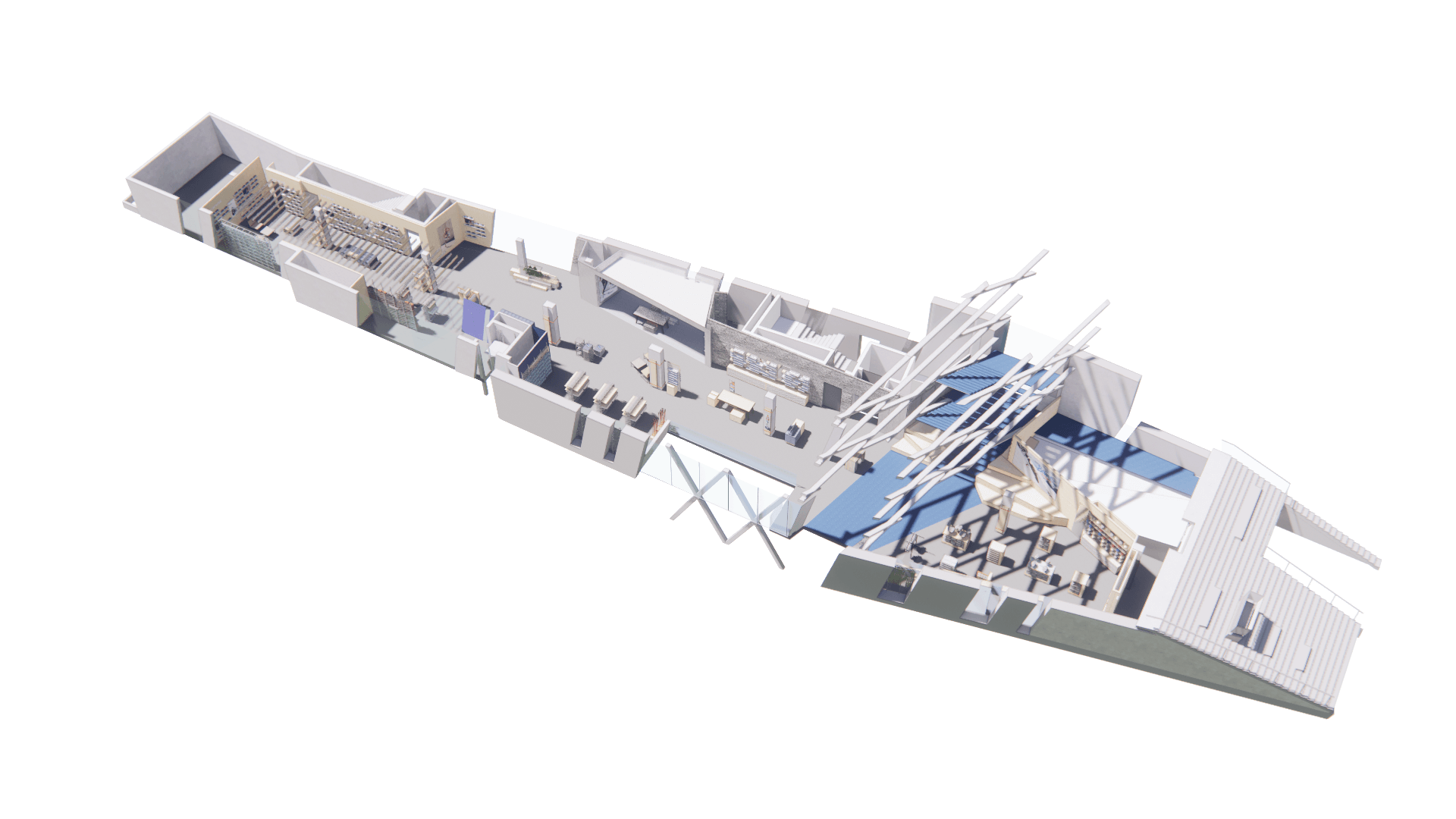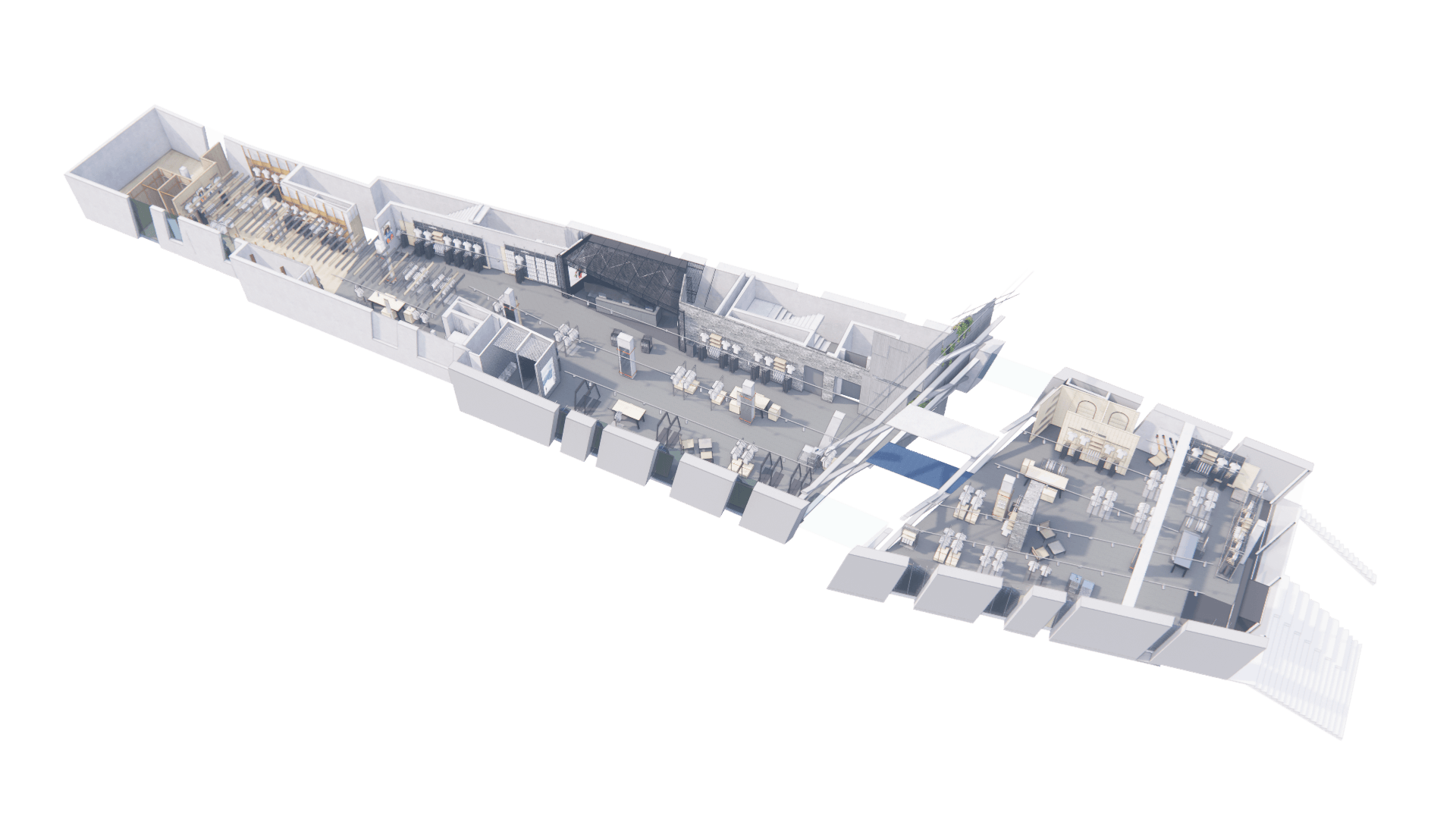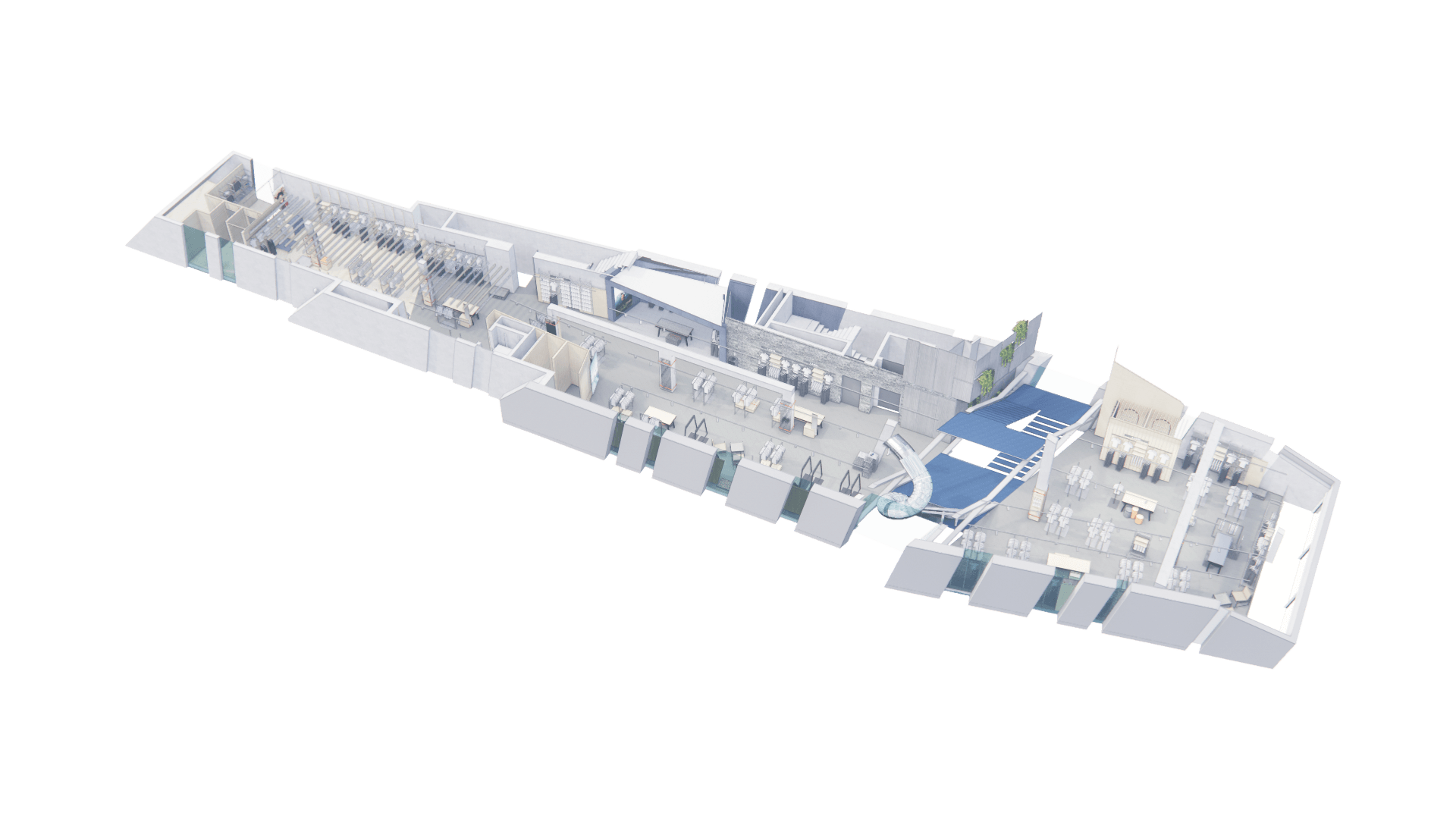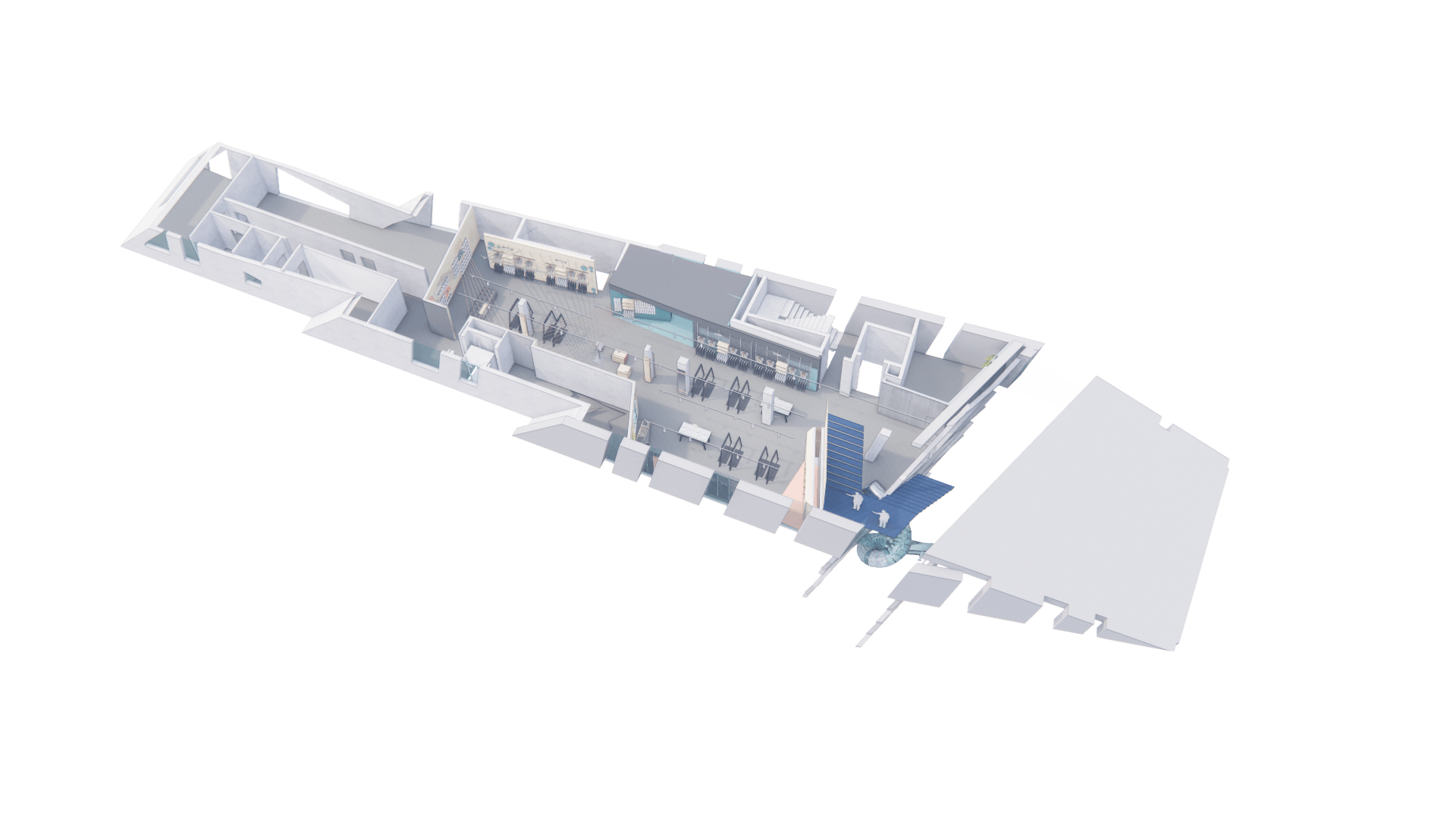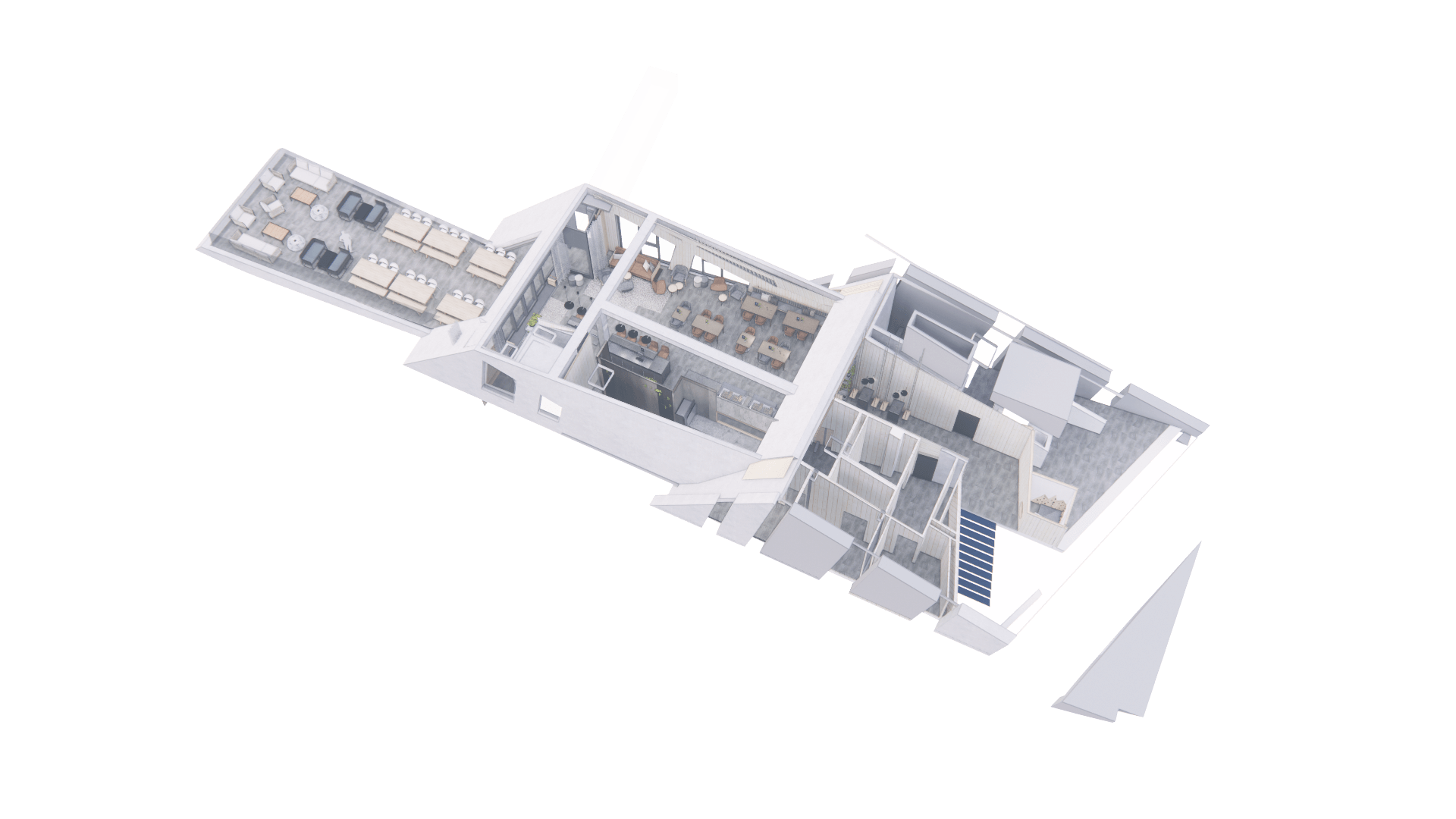 Glass-walled service workshop
A new dimension in ski and race service.
Now, you will be able to keep a close eye on ex-professional world champion Hans Hofer and his outstanding team as they go about their work. A grand total of nine service machines, including the new Jupiter X grinder from Wintersteiger and the laser-structuring machine manufactured by the Reichmann company, support the Bründl Sports service team in providing professional-quality ski and race service.
Fitted to a T.
Please take a seat, lean back in our Alpine Ski World Cup Leaderboard Chairs and allow the team of ex World Cup service technician Fabian Stiepel to conjure up a pair of ski boots that fit you perfectly. From 3-D measurement of your feet to individually fitted insoles, shells and inners, they will file, grind and press until each boot is a 100 % perfect fit for your foot.
Lean back and relax
Ideal for a short break from shopping – in our bar & lounge area, located in the ski hardware department, you can enjoy coffee, tea and a selection of refreshing beverages in order to recharge your batteries or simply kick back and relax for a few moments.
Discover unexpected highlights
Our new Flagship Store will now feature three Pop-Up Spaces. These will be completely redesigned every 4 to 6 weeks and used by top brands and partners to present special collections, highlights or innovations. In the Pop-Up Area located on the ground floor, you mainly find products and brands with a hardware focus/boots or accessories.
15 meters from the perfect shoe!
Our new running analysis involves projecting a 15 m long track on the floor. In this way, we will be able to conduct a far better analysis thanks to a much more authentic running style. Using state-of-the-art Dartfish video analysis technology, we will be able to pinpoint the type of runner you are, your foot positioning and more in precise detail.
Welcome to the new Bründl!
Here, you are welcome to stop by at any time to ask for help navigating our new Flagship Store. Our friendly employees there will also be happy to tell you more about our individual departments and the Bründl brand.
Over rocks and roots
Before you actually go ahead and buy your new hiking or running shoes, you can give them a thorough "test drive" on our outdoor Shoe Test Path, where you will walk across different types of surface. In this way, you will be able to avoid pressure points, rubbing or having too little traction.
Thank you for your purchase.
In addition to a cash register in the basement and express checkout on the ground floor, our main cash desks are located on the first floor in the men's department. Here, you can also sign up for our customer loyalty program - the Bründl +Card.
Discover exciting highlights
In the Pop-Up Space on the first floor, you find clothing labels for men.
Custom-tailored and repaired!
Extend the life of the products you have bought by having them repaired/altered/fitted at our in-house tailor's located on the second floor.
In the Pop-Up Space on the second floor, you find clothing labels for women.
The active way to shop!
On a rotating bouldering wall, it isn't just our youngest guests who get to enjoy fun and action.
Zoom through the shop at high speed!
The eyes of the kids are sure to beam with pure excitement and joy. Using the giant slide in the new Flagship Store, you will be able to hurtle from one floor down to the next. Great fun, for big and small alike.
Delicious treats and marvelous views
On our roof terrace located on the fourth floor of our new Flagship Store, you will be able to relax, enjoy the magnificent scenery of the mountain world which surrounds us, and allow our Weitblick Team to treat you to a selection of organic, seasonal and regional delicacies.
Above the rooftops of Kaprun – with breathtaking views of the surrounding mountain world.
A panoramic walkway made of glass allows you to hover 20 m above the Kapruner Ache, simultaneously affording you astonishing views of the majestic Kitzsteinhorn and allowing you to experience a sense of total freedom amid glorious nature. The Skywalk is open to everyone, accessible from the fourth floor of the Flagship Store.
Save the magic
Learn more about the Bründl Sports sustainability promise, including the three pillars of our commitment – ecology, economy, social – as well as the many green features incorporated into the building of our new Flagship Store.
Lounge. Rooftop. Bistro
Experience a 100% sustainable gastronomic concept involving organic, seasonal and regional culinary products, simultaneously allowing your eyes to roam across the surrounding countryside, all the way up to the majestic Kitzsteinhorn in the distance. We treat our guests to healthy breakfasts with a selection of creatively interpreted baked goods, tasty, energizing salads and soups, as well as traditional local favorites conjured up on your plate with a modern and healthy interpretation.
Construction progress
From groundbreaking until reopening
On 06.04.2020, we began demolishing the existing flagship store. 1 ½ years later – on 01 October 2021 at 8:30 AM – a long-held dream will come true. The new flagship store will open its doors. We have preserved the most important milestones during construction for you. Allow our progress timeline to inspire you.
Find out more about the construction progress
#bruendlflagship2022 – Keep yourself updated
3 e-charging stations in the underground car park
In the underground car park of our flagship store in Kaprun there are 3 e-charging stations for all common e-cars. Simply charge them for free and in the meantime a special shopping experience awaits you in our flagship store. Or are you thirsty and hungry? Then visit our Restaurant Weitblick on the 4th floor, where you can enjoy organic, seasonal and regional delicacies and at the same time enjoy the view of the Kitzsteinhorn in the distance.